Effective Utility Records Research (AWI022219)
CEU:0.2
On-Demand Webinar | Online
Product
On-Demand Webinar
Keyword(s)
Pipelines;Utilities
Description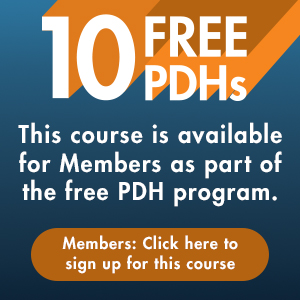 View Important Policies and System Requirements for this course.
This webinar was co-sponsored by ASCE's Utility Engineering and Surveying Institute (UESI) and ASCE Continuing Education
Instructors:
Carlo Pilia, CEng, P.E.
Kenneth C. Kerr, P.E., PP, CME
Course Length: 90 Minutes
Purpose and Background
At the forefront of many civil engineering projects is the realization that proposed improvements will have to coexist with existing subsurface utilities. To best assess how existing utilities may impact the proposed scope of work, at a very minimum, a utility records research shall be performed; however, the absence of a uniformly accepted standard for utility records has resulted in a great diversity of formats, data content, geospatial referencing, and according usefulness of utility record or as-built information, creating confusion and misinterpretations amongst the professionals in search of utility records. Utility record data can range from accurate to completely inaccurate sources of information on where and what existing utility infrastructure exist within an area of interest. This webinar addresses how professionals research, obtain, compile and organize requests and record data, determine ownership, and apply professional judgement to assess content, completeness, and usefulness.
This webinar provides valuable reference information to those utility engineering professionals administering or engaged in utility coordination and engineering activities. Such information can be used: 1) as supplemental documentation for usage of corresponding standards, especially ASCE 38 Standard Guidelines for the Collection and Depiction of Subsurface Utility Data; 2) to evaluate professional qualifications and performance for firms conducting utility investigations; 3) to improve general understanding of risks associated with non-standardized record data; and 4) to substantiate the need to fund utility investigations for project development.
Primary Discussion Topics
State of practice for the collection of utility records

Utility identification strategies and ownership determination

Utility records compilation including identification and log of correspondence

Document control and security guidance
Learning Outcomes
Upon completion of this course, you will be able to:
Have awareness on utility records research and obtainable results

Recognize how an effective utility record research shall be conducted

Apply professional judgment when reviewing and depicting existing utility records

Develop guidance on utility records use, control and security

Find the Importance of tracking communication and correspondence
Webinar Benefits
Understand what to expect from a utility records research

Learn how to perform an effective utility records research

Determine how to best use utility records information

Find out how to identify utility owners with facilities within your projects

Learn how to effectively communicate with utility owners

Examine different type of utility records

Become comfortable in compiling a large variety of utility records to assist on your project
Assessment of Learning Outcomes
Students' achievement of the learning outcomes will be assessed via a short post-assessment (true-false, multiple choice and fill in the blank questions).
Intended Audience
Civil engineers

Utility engineers

Geotechnical engineers

Public agency engineers
Webinar Outline
Objective

Utility identification strategies and ownership determination

Utility records compilation

Professional judgement

Utility record use and applicability

Document control guidance

Document security guidance

Example of utility records compilation

Summary and conclusions
How to Earn your CEUs/PDHs and Receive Your Certificate of Completion
To receive your certificate of completion, you will need to complete a short on-line post-test and receive a passing score of 70% or higher within 1 year of purchasing the course.
How do I convert CEUs to PDHs?
1.0 CEU = 10 PDHs [Example: 0.1 CEU = 1 PDH]