<< Back
Designing Street Facilities for Better Bus and Light Rail Transit - An Interactive Approach to Identifying Design Solutions (AWI120315)
CEU:0.2
On-Demand Webinar | Online
Product
On-Demand Webinar
Keyword(s)
Transportation
Description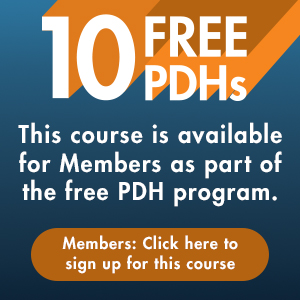 View Important System Requirements for running this course.
INSTRUCTOR:
Nazir Lalani, P.E., M.ASCE
Course Length:
1.5 Hours
Purpose and Background
Providing bus services on the existing street network is becoming an increasing challenging aspect of transportation engineering. The materials in this webinar provide the current information available on designing better bus transit street facilities and lots of examples from the United States as well as Europe. Technical publications will be discussed which cover specific aspects such as bus stops and bus transit service with other forms of transportation such as bicyclists and light rail.
This webinar presents a summary of the application of transit facility treatments as well as bus rapid transit operations and interfacing with street traffic operations. The webinar also discusses information on the applicability of roadway segment priority treatments, including transit ways, exclusive lanes, and bus stop consolidation/relocation, and intersection treatments such as transit signal priority, queue jump signals and bus bulbouts/boarding islands. It also discusses the placement of bus stops and how they can affect ridership as well as impacts to all road users.
Primary Topics of Discussion
Bus transit preferential treatments in mixed traffic
On-street bus stops design and placement
Integrating bicycling and public transport
Issues with providing bus services on residential streets
Interfacing bus service with private development projects
Passenger safety at midblock bus stops
Learning Outcomes
Upon Completion of this course, you will be able to:
Describe various configurations of on-street bus transit facilities
Identify how bus transit elements impact mixed traffic flow
Identify the impact of bus transit street facilities on urban development
Recognize what factors lead to successful bus rapid transit projects and systems
Webinar Benefits
Understand various design considerations when developing bus transit facilities
Become familiar with on street bus transit service impacts on traffic operations
Improved understanding NACTO's Urban Street Design Guide's perspectives
Know how to apply the various design resources and their limitations
Assessment of Learning Outcomes
Students' achievement of the learning outcomes will be assessed via a short post-assessment (true-false, multiple choice and fill in the blank questions).
Intended Audience
Transportation engineers/planners
Community leaders
Government officials
Webinar Outline
Interfacing bus services with other forms of transportation
Exclusive lanes and contraflow bus lanes
Bus stop placement/consolidation/relocation
Intersection treatments - transit signal priority, queue jump signal/bypass lanes
Curb extensions/boarding islands/shelters
Shared bike/bus lanes
Grade separated bus facilities and impacts of interchange designs
Street geometry for accommodating bus transit services and other road users
On demand bus stop technology on fixed route systems
Mobile apps/Wifi for bus transit services.
Clean energy sources to comply with stringent environmental rules.
Buses using energy recovery systems through breaks and stops.
Bus data collection about routes, use of drop offs/boardings at specific locations to optimize use of vehicles, routes and people demands
Bus Type, its specification and choice for the bus based public transport system
How to Earn your CEUs/PDHs and Receive Your Certificate of Completion

To receive your certificate of completion, you will need to complete a short on-line post-test and receive a passing score of 70% or higher within 1 year of purchasing the course.
How do I convert CEUs to PDHs?
1.0 CEU = 10 PDHs [Example: 0.1 CEU = 1 PDH]