2020 GI Web Conference: Underground Construction Engineering Technical Committee Presentation on Recent Advancements in Underground Engineering and Construction (AWIGIWEB208)
CEU:0.2
On-Demand Webinar | Online
Product
On-Demand Webinar
Keyword(s)
Construction, Geotechnical
Description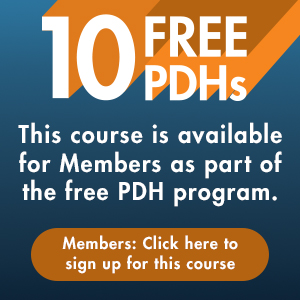 View Important Policies and System Requirements for this course.
Sponsored by ASCE's Geo-Institute's Technical Committees

Course Length: 2 Hours
Moderator: Tom Pennington, P.E., M.ASCE
INSTRUCTORS:
Zhangwei Ning, Ph.D., A.M.ASCE
Sotirios Vardakos, Ph.D., P.E., C.Eng., M.ASCE
Jewels Stover, P.E., M.ASCE
Tom Pennington, P.E., M.ASCE
Webinar Brief
The Underground Engineering and Construction (UEC) Technical Committee proposes to hold an underground engineering session as part of ASCE GI's annual web conference. This session will include presentations on case histories and discuss topics relevant to the current state-of-practice and recent advancements in the tunneling and underground construction industry. The webinar will consist of a 2 hour session with four 20 to 25 minute presentations.
Learning Outcomes and Benefits for Participants
Though case histories and project examples, participants will learn about recent advancements in underground construction, including advanced instrumentation and monitoring techniques and construction methods to minimize the impacts of construction on existing structures and the surrounding environment.
Participants will learn about the state-of-practice of several facets of underground engineering and construction.
Upon completion of this course, you will be able to:
Manage risks and impacts to existing structures associated with urban construction

Apply innovative construction techniques for vertical shaft construction to reduce construction costs and complexity

Apply methods to utilize underground space to improve sustainability of urban infrastructure and reduce environmental impacts
Assessment of Learning Outcomes
Achievement of the learning objectives will be assessed through a short post-test.
Who Should Attend
The session content will focus on recent and innovative aspects of underground engineering and should interest structural engineers, geotechnical engineers, construction professionals and geologists, as well as water and wastewater professionals.
Outline
The Following Presentations will be included in the session:
State-of-the-practice in Geotechnical Instrumentation and Monitoring of Urban Underground Constructions (Presented by: Zhangwei Ning, PhD, A.M.ASCE)

Construction of the Albany Park Stormwater Tunnel in Chicago (Presented by: Sotirios Vardakos, PhD, C.Eng, M.ASCE)

Innovative SOE Solutions for Shaft Construction: Getting to Depth with Diaphragm Walls at Westerly Storage Tunnel (Presented by: Jewels Stover, M. ASCE)

Intercepting a Deep Tunnel utilizing Precision Drilling Techniques (Presented by: Tom Pennington, PE, M. ASCE)
How to Earn your CEUs/PDHs
To receive your certificate of completion, you will need to complete a short, on-line post-test within 30 days of viewing this course.
How do I convert CEUs to PDHs?
1.0 CEU = 10 PDHs [Example: 0.1 CEU = 1 PDH]