2020 GI Web Conference: Soil Improvement Technical Committee Presentation on Soil Improvement (AWIGIWEB207)
CEU:0.2
On-Demand Webinar | Online
Product
On-Demand Webinar
Keyword(s)
Construction, Geotechnical, Structural
Description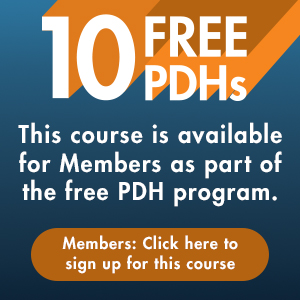 View Important System Requirements for viewing this course
Sponsored by ASCE's Geo-Institute's Technical Committees
Course Length: 2 Hours
Moderator:
Jose Luis Miguel Clemente, Ph.D., PE., D.GE., F. ASCE
Instructors:
Aaron Gallant, Ph.D., P.E., M.ASCE
Roberto Lopez, P.E., M.ASCE
Joseph Mann, P.E., M.ASCE
Kyle M. Rollins, Ph.D., M.ASCE
Sonia Swift, P.E., M.ASCE
Chris Woods, P.E., G.E., D.GE., M. ASCE, LEEDAP BD+C
Webinar Brief
In this session, six speakers will incorporate soil improvement challenges on-site projects and studies. Speakers will talk about dynamic compaction to improve in-place landfill material, municipal solid waste (MSW), ground improvement, liquefaction mitigation, and mix-use to improve the ground. The construction project on embankments, reinforcement, deep mixing methods, and deep excavations are the session topics. Discussion on retaining walls, methods to improve in-place landfill material, and rigid inclusion will be used to support roadway fill and mechanically stabilized earth (MSE) walls.
Learning Outcomes
Upon completion of this course, you will be able to:
Apply new methods to improve the ground in challenge conditions

Explain deep mixing methods

Explain and apply the use of dynamic compaction as a method to improve in-place landfill materials
Assessment of Learning Outcomes
Achievement of the learning objectives will be assessed through a short post-test.
Who Should Attend
The level of instruction will be primarily for practitioners, regulatory agencies, builders, inspectors, operators. Some of the engineers and groups that should attend are: civil engineers, structural engineers, civil engineers, designers, geologist, geotechnical engineers, property owners, and contractors.
Outline
The Following Presentations will be included in the session:
On lateral spreading and the stability of embankments supported on fractured unreinforced rigid columns over soft soils (Presented by: Aaron Gallant, PhD, PE, M.ASCE)

Deep Soil Mixing for Liquefaction Mitigation and Shoring at 1066 Market, San Francisco (Presented by: Roberto Lopez, PE, M.ASCE)

Challenges of a dry excavation on the shore of the Potomac (Presented by: Joseph Mann, PE)

Liquefaction Mitigation of Silty Sands Using Rammed Aggregate Piers Based on Blast-Induced Liquefaction Testing (Presented by: Kyle M. Rollins, PhD, M.ASCE)

Rigid Inclusions support of retaining walls at the South Capitol Street Corridor project (Presented by: Sonia Swift, PE, M.ASCE)

DYNAMIC COMPACTION: A Proven Ground Improvement Alternative for Landfill Sites (Presented by: Chris Woods, PE, GE, D.GE, M.ASCE, LEEDAP BD+C)
How to Earn your CEUs/PDHs
To receive your certificate of completion, you will need to complete a short, on-line post-test within 30 days of viewing this course.
How do I convert CEUs to PDHs?
1.0 CEU = 10 PDHs [Example: 0.1 CEU = 1 PDH]