Principle-Based Ethics: Character-Builder or Career-Ender (AWI051021)
CEU:0.1
On-Demand Webinar | Online
Product
On-Demand Webinar
Keyword(s)
Profession and Practice
Description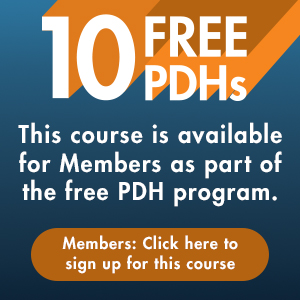 View Important Policies and System Requirements for this course.
INSTRUCTOR:
Jim Marino, P.E., D.CE
Course Length: 1 hour
Webinar Brief
Professionals are faced with many competing priorities during the execution of their duties. Many professions provide individuals with guiding doctrine, a code of conduct, and/or canons to establish a common baseline of expectations. Unfortunately, business very often doesn't present us with simple or unambiguous choices. ASCE provides members with a code of ethics and canons to help navigate the difficult professional choices that we are sometimes faced with. This webinar examines the ASCE code and canons as the baseline values for avoiding and/or resolving ethical dilemmas. It provides an understanding of acceptable legal conditions vs. ethical conditions. Participants explore business situations that can lead to compromising ethics and how to avoid those temptations. This webinar examines various case studies and choices with which engineering professionals are often faced. Participants engage in an interactive discussion of these case studies with respect to the key issues, where little things turned into big things. This webinar concludes with a discussion of where professional can turn to for help when faced with ethical dilemmas.
Primary Discussion Topics
Review of ASCE code

Examination of various case studies
Learning Outcomes
Upon completion of this virtual workshop, you will be able to:
Apply methods to solve ethical dilemmas and conflict

Utilize various sources and methods available to avoid ethical dilemmas and conflict
Webinar Benefits
Develop professionally

Gain confidence in making good choices

Learn from peers

Reduce chances for career-ending mistakes

Improve adversity quotient

Improve leadership capabilities

Develop character
Assessment of Learning Outcomes
Achievement of the learning objectives will be assessed through a short post-test.
Intended Audience
Public and private sector leadership

Professional services mangers

Elected officials

Senior leaders, entry level staff and everyone in-between
Webinar Outline
Definition of terms

Ethics vs law

ASCE code overview

ASCE fundamental canons overview

5 "P's"

The big 3

Guidelines for civil engineers (PLUS)

Discussion of your role

Case study for discussion

Where to get help
How to Earn your CEUs/PDHs and Receive Your Certificate of Completion
To receive your certificate of completion, you will need to complete a short on-line post-test and receive a passing score of 70% or higher within 1 year of purchasing the course.
How do I convert CEUs to PDHs?
1.0 CEU = 10 PDHs [Example: 0.1 CEU = 1 PDH]