People-Centric AI for Resilient, Sustainable, Safe and Healthy Built Environments (AWI051221)
CEU:0.1
On-Demand Webinar | Online
Product
On-Demand Webinar
Keyword(s)
Computing and Information Technologies, Infrastructure, Sustainability
Description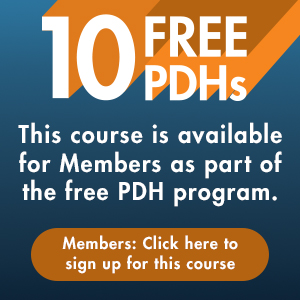 View Important Policies and System Requirements for this course.
INSTRUCTOR:
Burcin Becerik-Gerber, DDes, A.M.ASCE
Course Length: 1 hour
Webinar Brief
This webinar will focus on the recent advancements for acquisition, modeling, and analysis of the data needed for user-centered built environments, and development of data-driven engineering solutions for improving built-environment efficiency, sustainability, and safety. The goal is to imagine future buildings/infrastructure to be responsive, adaptive, interactive, and that are learning machines. We will present our work that focuses on the control and automation of building operations and finding ways to fuse sensor-based data with that of very "noisy" human behavior. Importantly, the work uses engineering and computation to improve societal welfare. For example, in one of the current projects, we investigate how building attributes affect human behavior during active shooter incidents. Specifically, we model built environment attributes in virtual reality, and simulate the behavior of both the adversaries and the crowd using agent-based modeling. The work looks at this societal problem from a very different perspective: through the lens of building design and operation and helps us improve our preparedness for and response to active shooter events by informing safer building designs and operations and by training occupants and security personnel on how to respond to human-enabled catastrophic events, thus saving lives.
In another project, we tackle health and well-being in buildings through data-driven engineering methods. Specifically, we develop and test an intelligent office workstation (a smart desk) that optimizes the user's wellbeing and productivity through adjustment of postural, thermal, and lighting settings. We use wearable and workstation-mounted sensors to infer human intent, physiological condition and current task. We develop algorithms to learn worker preferences to shape worker behavior through an ongoing, bi-directional, adaptive process of sensing, feedback and manipulation of environmental parameters that have the potential to directly impact postural, thermal and visual comfort and to increase worker productivity. The work sheds light to how best to combine sensor data, machine learning approaches and structured communication between the user and the workstation to bring thermal, visual and postural conditions closer to proven best practices over time, while simultaneously improving user satisfaction and willingness to use the system. We explore modes of interaction between human workers and intelligent robotic systems that advance the health, prosperity and welfare of workers, their employers, and the nation.
Another example of this is the work that focuses on the new work experiences that require worker collaboration with robots on construction sites. In this work, we focus on the development of novel cyberlearning methods that increase workers' knowledge, safety behavior and trust in automation. The work has significant societal impact as the construction industry is one of the largest industries in the United States, employing millions of workers, however it is challenged by low productivity rates, worker shortages, and safety concerns. The project is a pioneering cyberlearning effort in providing learning opportunities to workers with varying levels of language proficiency and education, preparing them for work at the human-technology frontier. These projects are great examples of how we combine engineering and technology in novel ways to imagine an "unprecedented" world, where there is a productive symbiosis between a built environment and its citizens, one that learns, influences, optimizes, and delivers greater stewardship.
Learning Objectives
Upon completion of this virtual workshop, you will be able to:
Explain state-of-the-art technological advancements and their impact in the AEC industry

Apply the key computing concepts and technologies relevant to AEC practices

Apply these technologies and their use cases and their existing and potential impacts

Apply a series of strategies and techniques for transformation for the AEC industry
Benefits for Participants
Find out the latest developments in research and they might positively impact the industry practices

Learn new state of the art technology and human focused solutions
Assessment of Learning Outcomes
Achievement of the learning objectives will be assessed through a short post-test.
Who Should Attend
Individuals involved in building design, building construction, and operation of buildings.
Webinar Outline
Introduction to the research done in iLAB

Building and occupant sensing and modeling

Human building interactions and their impact on sustainability, health, safety and security

Human building collaboration

Specific examples of testing and implementation
How to Earn your CEUs/PDHs and Receive Your Certificate of Completion
To receive your certificate of completion, you will need to complete a short on-line post-test and receive a passing score of 70% or higher within 1 year of purchasing the course.
How do I convert CEUs to PDHs?
1.0 CEU = 10 PDHs [Example: 0.1 CEU = 1 PDH]