Chasing the Automobile - History of Pavement Design and Construction in the United States (AWI071219)
CEU:0.1
On-Demand Webinar | Online
Product
On-Demand Webinar
Keyword(s)
Transportation
Description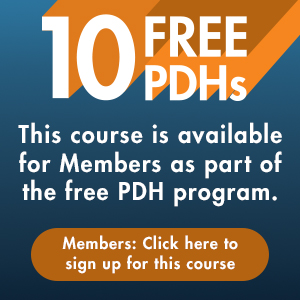 View Important Policies and System Requirements for this course.
Sponsored by ASCE Continuing Education and the Transportation and Development Institute (T&DI).
INSTRUCTOR: David K. Hein, P.Eng.
Course Length: 1 hour
Purpose and Background
The Romans built round 90,000 kms of roadways within their empire. They consisted of four layers of rubble, coarse stone subbase, finer stone base and lime grouted stone slabs as a surface. The pavement sections were between 1 and 2.5 m in thickness to suite local subgrade conditions and materials. It wasn't until the mid-1800s that Thomas Telford and John Macadam introduced new principles and materials to road construction. In the early 1900s, "bitulithic" and "cement concrete" materials were used to surface pavements. Throughout the next 100 years, there have been many developments in the design and construction of both flexible and rigid pavements.
This webinar provides a history of pavement design in the United States. It covers the agencies and engineers who advanced the science of road building. While there have been many advances over the past 100 years, poor pavement performance is not uncommon even in this day and time.
Primary Discussion Topics
Basics of pavement thickness design
Traffic and its impact on pavement performance
Subgrade characterization
Pavement materials
Drainage
Detailing and specifications
Construction
Key features to ensure pavement longevity
Learning Outcomes
Upon completion of this course, you will be able to:
Recognize the key factors to determine the long-life design of pavements
Focus on the history and importance of key design features
Appreciate important pavement material requirements
Recognize construction requirements to ensure success
Identify the factors that may impact the performance pavements
Webinar Benefits
Learn the basics of pavement design
Discuss how we got here
Receive guidance on the selection of the appropriate pavement surface, base and subbase
Recognize the importance of pavement detailing and pavement construction on the long-term performance of pavements
Discuss key material property requirements, construction techniques, and quality control/assurance procedures
Assessment of Learning Outcomes
Students' achievement of the learning outcomes will be assessed via a short post-assessment (true-false, multiple choice and fill in the blank questions).
Intended Audience
Civil engineers responsible for the design, construction, maintenance and rehabilitation of pavements
Agencies and other owners of highway, municipal and private sector pavement infrastructure
Pavement material suppliers and contractors
Operations personnel responsible for the maintenance and rehabilitation of pavements
Webinar Outline
Overview of the history of pavement design
Key consideration in the selection of pavement materials
Overview of the key inputs of common pavement design procedures
Materials selection and mix design
Basics for construction to ensure performance
Recognize key design and construction features that impact performance
How to Earn your CEUs/PDHs and Receive Your Certificate of Completion

To receive your certificate of completion, you will need to complete a short on-line post-test and receive a passing score of 70% or higher within 1 year of purchasing the course.
How do I convert CEUs to PDHs?
1.0 CEU = 10 PDHs [Example: 0.1 CEU = 1 PDH]