Introduction to Variable Speed Limits (AWI052919)
CEU:0.1
On-Demand Webinar | Online
Product
On-Demand Webinar
Keyword(s)
Transportation
Description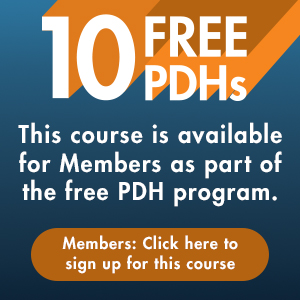 View Important Policies and System Requirements for this course.
Sponsored by ASCE Continuing Education and the Transportation and Development Institute (T&DI).
INSTRUCTOR: Kevin Chang, Ph.D., P.E.
Course Length: 1 hour

Purpose and Background
This webinar assists any professional who is interested in learning about variable speed limits and how this technology can be used to actively manage the travel environment. In addition to addressing its purpose and how this technology can improve safety and operations, this webinar also discusses specific applications and opportunities, technological components, and guidance for implementation. It covers the system benefits for implementing variable speed limits.
Primary Discussion Topics
Purpose and intent
Historical perspectives
Applications
Technology requirements
Implementation and outreach
Conclusions and future opportunities
Learning Objectives
Upon completion of this course, you will be able to:
Explain how variable speed limits affect the operational impacts of a roadway
Identify the components that contribute to a variable speed limit system
Highlight the potential benefits of using variable speed limits
Describe how outreach and education are important pieces to project implementation success
Webinar Benefits
Develop an understanding of variable speed limits
Know when and why to consider a particular variable speed limit treatment
Describe past and present variable speed limit applications
Learn about the technology needed for implementation
Discuss the benefits of variable speed limits
Explain the trade-offs of variable speed limits
Identify specific keys to successful project implementation
Assessment of Learning Outcomes
Students' achievement of the learning outcomes will be assessed via a short post-assessment (true-false, multiple choice and fill in the blank questions).
Intended Audience
Engineers and planners who work for consultants
City, county, and state agencies who wish to learn more about variable speed limits
Individuals who have some or limited knowledge or understanding in traffic operations and transportation engineering and planning techniques
Webinar Outline
Purpose
Historical information
Sign types and applications
Infrastructure (technology)
Legislative aspects
Implementation
Benefits
Cost and budget
Conclusions
How to Earn your CEUs/PDHs and Receive Your Certificate of Completion

To receive your certificate of completion, you will need to complete a short on-line post-test and receive a passing score of 70% or higher within 1 year of purchasing the course.
How do I convert CEUs to PDHs?
1.0 CEU = 10 PDHs [Example: 0.1 CEU = 1 PDH]