New and Emerging Technology for the Construction of Pavements (AWI082018)
CEU:0.1
On-Demand Webinar | Online
Product
On-Demand Webinar
Keyword(s)
Construction;Environmental;Infrastructure;Sustainability;Transportation
Description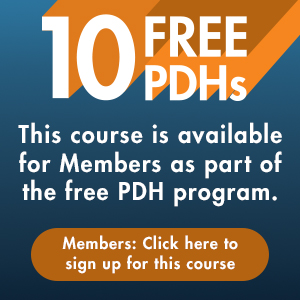 View Important Policies and System Requirements for this course.
Sponsored by ASCE Continuing Education and theTransportation and Development Institute (T&DI).

INSTRUCTOR: David K. Hein, P.Eng.
Course Length: 1 hour
Purpose and Background
The need for investments continue to increase well beyond the available funding to improve our transportation infrastructure. In order to help close this gap, the ASCE has issued a "Grand Challenge" to ignificantly enhance the performance and value of infrastructure projects over their life-cycles by 2025, and foster the optimization of infrastructure investments for society. To reach this goal, infrastructure designers, constructors and managers must be challenged to focus on innovation, reduce life-cycle costs and drive transformational change.
Innovations can include manners in which contracts are awarded and administered such as design/build and end performance specification. More often, they include the use of new equipment to improve construction efficiency or the quality of the pavement layers and subgrade. They may also include the effective re-use of waste and by-products or rehabilitation methods to re-use part or all of the original pavement materials to extend their service life. This webinar discusses various types of pavement construction. It also discusses quality assurance techniques.
Primary Discussion Topics
Warm mix asphalt
Pre-cast concrete slabs
Accelerated bridge construction
High friction surfaces
New quality assurance techniques such as ground penetrating radar and infrared imaging
Thin surface restoration techniques
In-place recycling techniques for pavement renewal
Geosynthetic pavement reinforcement
Quiet pavement surfaces and treatments
In-place recycling
Intelligent compaction
Dynamic road paint and warning systems
Solar energy roads
Self healing asphalt and concrete materials
Constructability reviews
Learning Outcomes
Upon completion of this course, you will be able to:
Recognize emerging trends to improve the construction of pavements

Identify potential sources and resources to explore the potential use of new techniques/technologies
Describe key considerations for the successful adoption of new processes/procedures
Learn how to reduce the life-cycle cost investments to construction and maintain roadway infrastructure
Webinar Benefits
Explore innovation in the design, construction and maintenance of roadway infrastructure
Recognize techniques to reduce the impact of roadway infrastructure on the environment, reduce construction time and cost and improve safety
Identify innovations from both the U.S. and around the world
Understand the potential for innovation deployment and their value for roadway design, construction and maintenance
Assessment of Learning Outcomes
Students' achievement of the learning outcomes will be assessed via a short post-assessment (true-false, multiple choice and fill in the blank questions).
Intended Audience
Engineers and technicians involved in the design, evaluation and management of pavements
State and provincial DOT staff
Municipal and other roadway agencies
Contractors and suppliers involved the delivery of transportation infrastructure
Webinar Outline
Introduction to innovation
Historical examples of innovative roadway construction
Innovation needs
Necessity to foster innovation
Developing and emerging technologies
Lessons learned
Available resources
How to Earn your CEUs/PDHs and Receive Your Certificate of Completion

To receive your certificate of completion, you will need to complete a short on-line post-test and receive a passing score of 70% or higher within 1 year of purchasing the course.
How do I convert CEUs to PDHs?
1.0 CEU = 10 PDHs [Example: 0.1 CEU = 1 PDH]