Setting and Achieving Personal and Organization Goals (AWI020817)
CEU:0.2
On-Demand Webinar | Online
Product
On-Demand Webinar
Keyword(s)
Management and Practice
Description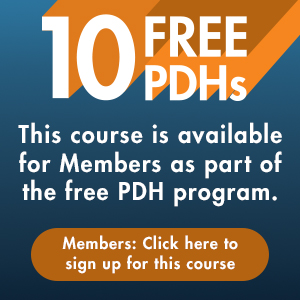 View Important System Requirements for viewing this course.

INSTRUCTOR: Stuart G. Walesh, Ph.D., P.E., F.NSPE, Dist.M.ASCE
Course Length: 90 minutes

Purpose and Background
Engineers and some others, while they are inherently proficient at planning, designing, and implementing a wide variety of projects, often fail to apply that admirable overall goal setting and achieving ability to their own lives and to their organizations. As a result, these individuals risk failing to meet their potential, realize it too late, and have deep regrets. "Regret for things we did can be tempered by time," according to journalist and author Sydney J. Harris, while ""regret for things we did not do…is inconsolable." Furthermore, and in similar fashion, employer, community, and other organizations come up short.
No one needs to accept that kind of sad result. This webinar shows an interested and committed participant how to navigate through the sometimes calm and often turbulent waters of his or her career and life. More specifically, the webinar builds on the proposition that each of us and each of our organizations have only two futures. One is the future we create for ourselves and/or our organization, through setting and achieving goals. The other future is the one created for us by others in the vacuum established by our or our organization's inaction. Participants receive a handout summarizing the webinar and including a list of supporting articles, books, e-newsletters, and websites.
Primary Topics of Discussion
The desired amount of individual and organizational success and significance and the role of goals in achieving it

Applying the engineer's project planning and implementation talents to life planning

The role of friends and colleagues in achieving goals

Being the lead firm of your life not a subcontractor

Avoiding late-life regrets
Learning Outcomes
Upon completion of this course, you will be able to:
Explain the power of goals and the regrets associated with their absence

Identify the 5 features of smart goals

Describe how to construct and implement action items

Name 5 common obstacles to goal achievement

Identify the value of individually and organizationally being proactive, not reactive

Teach goal setting and achieving principles to supervisees and protégés
Webinar Benefits
Avoid late-life regrets and reactionary situations

Aspire - shoot high

Realize your and your organization's potential

Provide better service

Guide others

Build stronger organizations
Assessment of Learning Outcomes
Students' achievement of the learning outcomes will be assessed via a short post-assessment (true-false, multiple choice and fill in the blank questions).
Intended Audience
Engineers (all disciplines) and other professionals (technical and non-technical) in private or public practice

Academics

Personnel in volunteer organizations

Students

Support personnel

Anyone who wants to better his/her life
Webinar Outline
Your two potential futures

Success and/or significance – work and beyond

Resume test

The power of goals

Roles, then goals

Shoot high – be willing to learn from setbacks

SMART goals

To share or not to share – fly with eagles

Action items

Act-Act-Act

Habits – positive automatic pilot

5 obstacles – overcoming them

Guiding supervisees/protégés – the multiplier effect

Wrap up
How to Earn your CEUs/PDHs and Receive Your Certificate of Completion

To receive your certificate of completion, you will need to complete a short on-line post-test and receive a passing score of 70% or higher within 1 year of purchasing the course.
How do I convert CEUs to PDHs?
1.0 CEU = 10 PDHs [Example: 0.1 CEU = 1 PDH]