Learning from Failures of Wood-Framed Structures (AWI022811)
CEU:0.2
On-Demand Webinar | Online
Product
On-Demand Webinar
Keyword(s)
Architectural, Structural
Description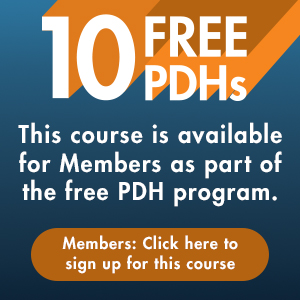 View Important Policies and System Requirements for this course.
This webinar was co-sponsored by ASCE's Structural Engineering Institute(SEI) and ASCE Continuing Education
Instructor: Alexander Newman, P.E., F.ASCE
Course Length: 1.5 Hours
Purpose and Background
Like other types of construction, wood-framed structures occasionally fail. The failures might manifest themselves as degradation, excessive deflections, or even a complete collapse of the structure. There are many possible causes of failure, ranging from overload to inadequate design and construction. The forensic engineers involved in the investigations of these failures could share many valuable lessons they have learned. These lessons have practical implications for the designers, contractors, and owners of wood-framed structures. This webinar provides an opportunity to explore these lessons. The data on building failures is difficult to find, which makes this presentation unique.
The discussion covers the main causes of failure in wood-framed structures and illustrates the process of failure investigation for various circumstances. The instructor guides the participants through several case studies and explains the significance of each finding. The main focus is on the failures of wood-framed buildings, but the lessons can be applied to other timber structures as well.
Learning Outcomes
Upon completion of this course, you will be able to:
Determine the main causes of failure in wood-framed structures

Become familiar with the basic methods of forensic investigation of wood-framed buildings
Seminar Benefits
Explore the typical causes of failure in wood structures

Discover how a structure can collapse on a clear sunny day under its own weight after being in service for many

Work through a number of forensic case studies

Find out why some wood structures are more vulnerable than others

Examine a common situation where the perceived "failure" is actually rather harmless
Intended Audience
Structural and civil engineers, architects, and building officials seeking to learn from failures of wood-framed structures will benefit from this webinar.
Seminar Outline
Introduction

Main causes of failure in wood-framed structures

Overload by gravity and lateral loads

Optimistic prior design practices

Questionable design and construction

Deterioration, lack of maintenance, fire damage

Improper alterations

The 'failures' that aren't
Assessment of Learning Outcomes
Students' achievement of the learning outcomes will be assessed via a short post-assessment (true-false, multiple choice and fill in the blank questions).
How to Earn your CEUs/PDHs and Receive Your Certificate of Completion
To receive your certificate of completion, you will need to complete a short on-line post-test and receive a passing score of 70% or higher within 1 year of purchasing the course.
How do I convert CEUs to PDHs?
1.0 CEU = 10 PDHs [Example: 0.1 CEU = 1 PDH]