2020 GI Web Conference: Geoenvironmental Engineering Technical Committee Presentation on Geotechnical Environmental Topics (AWIGIWEB202)
CEU:0.1
On-Demand Webinar | Online
Product
On-Demand Webinar
Keyword(s)
Environmental, Geotechnical
Description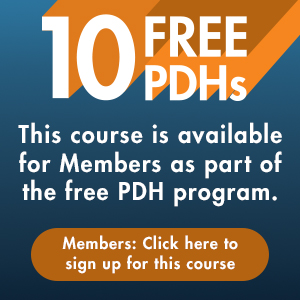 View Important Policies and System Requirements for this course.
Sponsored by ASCE's Geo-Institute's Technical Committees
Course Length: 2 Hours
Moderator: Arvin Farid, Ph.D., P.E., F.ASCE
INSTRUCTORS:
Jim Hanson, Ph.D., P.E., M.ASCE
Pierrette Iradukunda, A.M.ASCE
Krishna R. Reddy, Ph.D., P.E., M.ASCE
Dan Ruffing, P.E., M.ASCE
Nazli Yesiller, Ph.D., A.M.ASCE
Webinar Brief
This session provides an overview of primary techniques utilized in geoenvironmental applications. Various technologies have been developed to remediate environmentally contaminated sites. The primary goal of remediation techniques is to identify and reduce the contaminants on these webinar remediation methods for soil and groundwater due to wildfires. These wildfires degrade soil ecosystems through leaching and soil erosion. This presentation also provides a summary of laboratory and field testing on Municipal Solid Waste (MSW) landfills. The webinar will consist of a 2 hour session with four 20 to 25 minute presentations.
Learning Outcomes and Benefits for Participants
Participants will learn about recent advance studies of several facets of geoenvironmental engineering. Upon completion of this course, you will be able to:

Explain slurry trench cutoff wall types and applications

Explain slurry methods to dismiss cost and relative budgets

Apply remediation methods for fire-affected soils

Manage wet compaction in landfill sites
Assessment of Learning Outcomes
Achievement of the learning objectives will be assessed through a short post-test.
Who Should Attend
The session content will focus on recent and innovative aspects of geoenvironmental engineering and should interest landfill managers, environmental engineers, geotechnical engineers, construction professionals and geologists, state and county develop managers, inspectors as well as water and wastewater professionals.
Outline
Slurry Trench Cutoff Walls in Geoenvironmental Applications (Presented by: Dan Ruffing, PE, M.ASCE)

Remediation Methods for Soils and Groundwater due to Wildfires: A Review (Presented by: Zahra Ghahremani, Pierrette Iradukunda, and Arvin Farid, PhD, PE, M.ASCE)

Evolution of Waste Structure in Landfills: influence of Compaction and Settlement (Presented by: Nazli Yesiller, PhD., A.M.ASCE, James L. Hanson, PhD, PE, and Jason T. Cox, PE, M.ASCE)

Sustainability Assessment of Various Remediation Alternatives for Contaminated Lake Sediments: Case Study (Presented by: Krishna R. Reddy, PhD, PE, ENV SP, D.GE, F.ASCE)
How to Earn your CEUs/PDHs
To receive your certificate of completion, you will need to complete a short, on-line post-test within 30 days of viewing this course.
How do I convert CEUs to PDHs?
1.0 CEU = 10 PDHs [Example: 0.1 CEU = 1 PDH]