The Twenty Worst Pitfalls of Designing Traffic Signals - An Interactive Approach for All Road Users (AWI092520)
CEU:0.2
On-Demand Webinar | Online
Product
On-Demand Webinar
Keyword(s)
Transportation
Description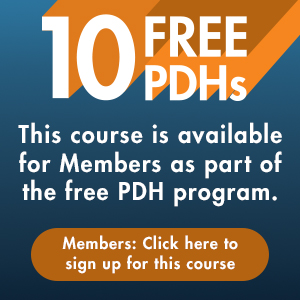 View Important Policies and System Requirements for this course.
Sponsored by ASCE Continuing Education and the Transportation Development Institute (T&DI)
.
View all webinars related to Nazir Lalani.
The teleconference method allows the audience to see this webinar straight from my office, without having to travel. I have attended many ASCE webinars and find that ASCE knows how to put together an effective webinar. - Anonymous Attendee
INSTRUCTOR: Nazir Lalani, P.E., M.ASCE
Course Length: 90 minutes
Purpose and Background
This new webinar introduces the practical design considerations in traffic signal designs that are above and beyond the basic introductions. The webinar will focus on pitfalls associated with poorly laid out design plans, utility conflicts, signal indication visibility, difficult intersection geometry, lack of accessibility, neglecting some road users, testing before signal turn on and turning traffic signals on to full color operation.
The webinar focuses on the negative impacts of poorly designed traffic signals, their negative impact on traffic flow and the instructor will work with the audience to identify strategies to remedy the pitfalls before the traffic signals are built. This webinar will introduce complex signal phasing diagrams, heads placement and detection layout with respect to design applications for rail crossings, emergency vehicles, bus transit, bicycles, pedestrians, and cars. Additionally, this webinar will focus on the appropriate signing and striping for traffic signals and common pitfalls to avoid. The webinar will include interaction with the audience about possible solutions to problem intersections and quizzes as well as case studies that will familiarize the course participant with the design process.
Primary Discussion Topics:
Failing to Address The Needs of All Road Users
Not Taking Signal Timing Into Consideration Traffic Signal Design (Split Phasing)
Failing to Take into Consideration Intersection the As Built Geometry
Not Doing Comprehensive Pre Full Color Operation Tests
Confusing Design Layouts, Inadequate Notes And Specifications
Learning Outcomes
Understanding Ten Important Concepts Before Starting a Traffic Signal Design
Covering Five Basics of Traffic Signal Design for All Road Users
Understanding Three Intersection Geometry Parameters Affect Traffic Signal Design
Learning About Five Aspects of Signing and Striping Affecting Traffic Signal Operations
Learning to Avoid the Ten Most Common Mistakes Made by Other Designers
Webinar Benefits
Improved Understanding of Traffic Signal Design
Improved Understanding Traffic Signal Terminology
How to Achieve Optimum Designs
Avoiding Problems at Initial Operation of Traffic Signals
Assessment of Learning Outcomes
Students' achievement of the learning outcomes will be assessed via a short post-assessment (true-false, multiple choice and fill in the blank questions).
Intended Audience
Transportation Engineers and Maintenance Personnel for Public Entities
Highway Designers for All Types of Facilities
Contractors Building Civil Engineering Projects - Especially Traffic Signal Projects
Webinar Outline
Clarity of Design Plan Layout
Complex Signal Phasin
Data Collection and Utility Conflicts
Drivers' Cone of Vision and Layout Of Signal Heads
Effectiveness of Advance Warning Systems
Impact of Emergency Vehicles
Items to Address in Specifications
Bicycles Facilities - Detection, Traffic Signal Heads, Striping
Lack of Accessibility
Notes for Contractors - What Not to Miss
Pedestrians (Hybrid Beacons, Lead Pedestrian Intervals And Pedestrian Scrambles)
Pre Turn On Testing And Procedures
Proximity of Railroad Crossings
Sight Distance Impacts on Signal Operations
Various Types of Detection Configurations
Work Zone Traffic Control During Construction and Turn On
How to Earn your CEUs/PDHs and Receive Your Certificate of Completion

To receive your certificate of completion, you will need to complete a short on-line post-test and receive a passing score of 70% or higher within 1 year of purchasing the course.
How do I convert CEUs to PDHs?
1.0 CEU = 10 PDHs [Example: 0.1 CEU = 1 PDH]