The Twenty Worst Pitfalls of Timing Traffic Signals - An Interactive Approach For All Road Users (AWI052720)
CEU:0.2
On-Demand Webinar | Online
Product
On-Demand Webinar
Keyword(s)
Infrastructure;Transportation
Description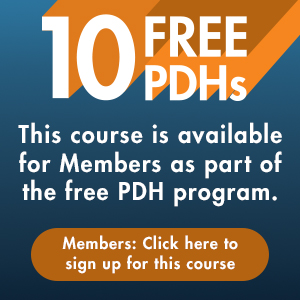 View Important Policies and System Requirements for this course.
Sponsored by ASCE Continuing Education and the Transportation and Development Institute (T&DI).
ASCE webinars are great for us. We are in a remote location and it is difficult to get quality training for our staff without much expense.
INSTRUCTOR: Nazir Lalani, P.E., M.ASCE
Course Length: 90 minutes
Purpose and Background
This new webinar introduces the practical considerations in traffic signal timing that are above and beyond the basic introductions. The webinar will focus on pitfalls associated with poorly developed timing plans that do not take into consideration the as built geometry of the intersection, the needs of all road users, the proximity of adjacent traffic signals and the best practices identified in current manuals. The webinar's focus will be on the negative impacts of poorly timed traffic signals, their negative impact on traffic flow and the instructor will work with the audience to identify strategies to remedy the pitfalls before the signal timing is implanted.
The webinar will cover traffic signal timing and its applications in context of each pitfall covered in the presentation and will focus on how traffic signals should be timed and operated to maximize safety for the road user. Various critical aspects of timing signalized intersections that address safety will be discussed. The discussion will focus on recent discussions about whether the yellow change and all red clearance formulas are still valid. Relevant sections of the new Traffic Signal Timing Manuals published by Federal Highway Administration (FHWA) and the Transportation Research Board (TRB) will be covered. Learn how those changes impact coordinated signal systems. Timing signals for other road users such as bicyclists and emergency response vehicles will be analyzed.
Primary Discussion Topics
Failing to address the needs of all road users
Failing to take into consideration intersection geometry
Current discussions about how yellow and all red timing is calculated
Best practices in synchronizing traffic signals
Learning Outcomes
Upon completion of this course, you will be able to:
Recognize Concepts of What Is Important Before Starting a Traffic Time
Cover Ten Basics of Traffic Signal Timing for All Road Users
List Five Ways Geometry Affects Traffic Signal Timing
Avoid Five Common Mistakes Made When Preparing Traffic Signal Timing
Answer Five Webinar Quiz Polls During the Presentation
Webinar Benefits
Improved Understanding of Traffic Signal Timing
Avoiding Problems at Initial Operation Of New And Modified Traffic Signals
Using Signal Timing Information Provided in The FHWA And NCHRP Manuals
Gain a Better Understanding of How Timing Affects Safety at Signalized Intersections
How Poorly Synchronized Signals Impact Drivers
Assessment of Learning Outcomes
Students' achievement of the learning outcomes will be assessed via a short post-assessment (true-false, multiple choice and fill in the blank questions).
Intended Audience
Transportation Professionals Working for Public Agencies
Maintenance Personnel in Charge of Day to Day Operations of Traffic Signals
Consultants Who Develop Signal Timing for Public Agencies
Webinar Outline
Various Types of Detection Configurations
Change Interval Timing for Vehicles Based On Latest Speed Limits
Clearance Timing for Through And Left-Turn Movements
Protected/Permissive Left-Turn Signals
Phase and Clearance Timing for Pedestrians Based on the Latest Technical Guidance
Minimum Phase Timing For Bicyclists and Accessible Pedestrian Signals
Operating Traffic Signals in Flash Mode
Railroad Preemption Timing
Startup of Full Color Signal Operations from Dark or Flashing Mode
Sight Distance Impacts on Signal Operations
Work Zone Traffic Control During Construction and Turn On
The Dos And Don'ts of Synchronizing Traffic Signals
Developing New Synchronized Traffic Signal Timing Plans from Existing Plans
Impacts of Emergency Response Vehicle Preemption on Synchronized Signal Systems
How to Earn your CEUs/PDHs and Receive Your Certificate of Completion

To receive your certificate of completion, you will need to complete a short on-line post-test and receive a passing score of 70% or higher within 1 year of purchasing the course.
How do I convert CEUs to PDHs?
1.0 CEU = 10 PDHs [Example: 0.1 CEU = 1 PDH]