How to Become a Project Manager (AWI102417)
CEU:0.2
On-Demand Webinar | Online
Product
On-Demand Webinar
Keyword(s)
Management and Practice
Description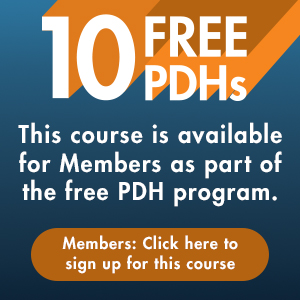 View Important Policies and System Requirements for this course.
INSTRUCTOR: Howard Birnberg, J.D., Ph.D., P.E., F.ASCE
Course Length: 90 minutes
Purpose and Background
Few university technical curriculum provide even rudimentary project management training. Necessary skills are typically learned on the job through seminars or from self-initiative. Engineers are frequently placed in the position of project manager with little formal training or guidance. Many designers have little ability or interest in the business side of engineering. Often, those who show even the slightest inclination toward management are pushed toward becoming project managers.
Who should be a project manager? How are they created? What characteristics are important? Few would dispute the fact that the best technicians often make the poorest project managers. The reason for this is obvious: most individuals with proven technical ability tend to focus strongly on the aspects of a project with greatest interest to them. With few exceptions, this focus works to the detriment of the broader project. It is a need that a manager must address. This webinar focuses on what it takes to be an effective project manager. It discusses on the characteristics and responsibilities of a dedicated project manager and provides insight into writing and public speaking skills.
Primary Discussion Topics
Importance of effective communication skills for project managers
Characteristics of a strong/effective project manager
Responsibilities of a strong/effective project manager
Factors determining how many project managers an organization needs
Writing and public speaking skills
Learning Outcomes
Upon completion of this course, you will be able to:
Determine what a project manager should be doing when managing jobs
Improve project manager communications skills
Recognize skills a project manager needs
Develop improved writing and public speaking skills
Recognize the various ways firms organize for project delivery
Webinar Benefits
Examine individual project management skills set
Learn what skills are important to develop
Consider how a project management manual can help a firm
Recognize the common characteristics of successful project managers
Understand the benefits of a mentoring program for project managers
Learn about the six most important steps in preparing and editing written manuals
Overcome public speaking fears
Assessment of Learning Outcomes
Students' achievement of the learning outcomes will be assessed via a short post-assessment (true-false, multiple choice and fill in the blank questions).
Intended Audience
Intern engineers
Young engineers
Current project managers
Firm owners/department heads
Facilities managers
Webinar Outline
Importance of communication skills for project managers
Review of key management concepts
The characteristics of strong/effective project managers
The responsibilities of strong/effective project managers
Factors determining how many project managers and organization needs
Mentoring staff
Preparing and editing written materials
Public speaking suggestions
Project management manuals
How to Earn your CEUs/PDHs and Receive Your Certificate of Completion

To receive your certificate of completion, you will need to complete a short on-line post-test and receive a passing score of 70% or higher within 1 year of purchasing the course.
How do I convert CEUs to PDHs?
1.0 CEU = 10 PDHs [Example: 0.1 CEU = 1 PDH]