Advanced Snow Loads Using ASCE 7-16 (AWI040317)
CEU:0.1
On-Demand Webinar | Online
Product
On-Demand Webinar
Description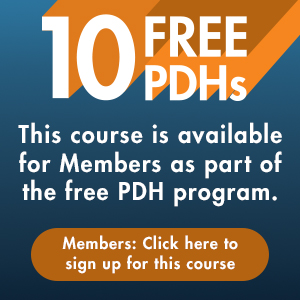 View Important Policies and System Requirements for this course.
This webinar was co-sponsored by ASCE's Structural Engineering Institute (SEI) and ASCE Continuing Education
Instructor: Michael O'Rourke, Ph.D., P.E., F.SEI, M.ASCE
Course Length: 1 Hour
Purpose and Background
The snow load provisions of ASCE 7 cover typical structures and roof geometries. As a result, there are roof geometries and load issues beyond the scope of ASCE 7. This webinar focuses on such issues where engineering judgment is needed. This seminar will provide practicing structural engineers with insight into snow load issues not covered by ASCE 7-10.
The webinar is divided into three sections. Eight Frequently Asked Questions are addressed in the first section. FAQ topics include drifting at RTU's, drifts on an end-wall awing, and mitigation of roof step drifts at an addition, among others. The second section presents observations on snow related structural collapse statistics. This section highlights issues which are particularly important in relation to structural performance. The third section is a Q/A session with the audience.
Primary Discussion Topics
Eight FAQ's

Forensic observations

Audience Questions
Learning Outcomes
Upon completion of this course, you will be able to:
Identify four potential solutions to roof snow drifts at a new addition

Determine the required height of a full capture wall to preclude drift formation beyond the wall

Determine the drift load atop a short awning
Webinar Benefits
Gain in-depth understanding of the snow load hazard

Learn appropriate snow loading considerations

Learn which situations lead to structural performance problems
Assessment of Learning Outcomes
Students' achievement of the learning outcomes will be assessed via a short post-assessment (true-false, multiple choice and fill in the blank questions).
Intended Audience
This webinar is intended for both private and public sector structural engineers involved in the design, analysis and/or review of the building structures. It is specifically intended for seasoned structural engineers who are familiar with the snow load provisions in ASCE 7, but are frequently faced with roof geometries and load issues beyond the current scope of the provisions.
How to Earn your CEUs/PDHs and Receive Your Certificate of Completion
To receive your certificate of completion, you will need to complete a short on-line post-test and receive a passing score of 70% or higher within 1 year of purchasing the course.
How do I convert CEUs to PDHs?
1.0 CEU = 10 PDHs [Example: 0.1 CEU = 1 PDH]