Connected Vehicles, Smarter Cities, & Modern Signal Timing - How Traffic Engineering Strategies Will Change in the Years Ahead (AWI021417)
CEU:0.1
On-Demand Webinar | Online
Product
On-Demand Webinar
Keyword(s)
Sustainability;Transportation
Description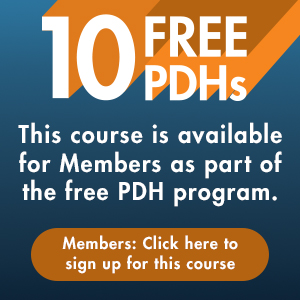 View Important Policies and System Requirements for this course.
This webinar was co-sponsored by ASCE's Transportation and Development Institute (T&DI) and ASCE Continuing Education
Instructor: Peter Koonce, P.E.
Course Length: 1 Hour
Purpose and Background
Recent advances in traffic signal system technology have led agencies to modify practices and adopt new ways of managing traffic. Traffic signals and the accompanying equipment enable more effective transportation solutions than the industry has seen in the past. The 2nd Edition of the Traffic Signal Timing Manual (STM2) has an increased focus on signal system users and their priorities. In addition to the STM2, there are state DOT manuals and other guidance materials that are changing the way engineers are managing the transportation system. Current signal timing models tend to provide a one-size-fits-all approach to signal timing, which often leads to the incorrect assumption that the model provides the optimum solution. A traffic analyst simply inputs the data required by the model, hits the optimize button, and gives the optimized results to the appropriate person for implementation. The results largely reflect the model's priorities (generally some version of vehicle delay) for system users, which may or may not fit the needs of the actual operating environment or users (including pedestrians, bicycles, and transit). New technology and data (for instance Google Traffic), put a variety of tools in the hands of engineers to solve problems.
To this end, the use of an outcome based approach to signal timing allows the practitioner to develop signal timing based on the operating environment, users, user priorities by movement, and local operational objectives. Performance measures are then used to assess how well the objectives are being met. Once the objectives and performance measures are established, timing strategies and timing values can be chosen. The final steps of the process involve implementation and observation (i.e., determining if the timing strategies and values are working), as well as sustaining operations that meet the operational objectives through monitoring and maintenance. This webinar familiarizes transportation engineers/planners with the newest innovations in traffic signal timing. The presenter of the webinar discusses recent developments in available design guidance and considerations when designing signal timing and monitoring transportation system performance.
Primary Discussion Topics
Overview of traffic signal timing concepts

Emerging technology and how it can be incorporated into engineering design

Innovative signal timing treatments and measurements

Examples where unique signal timing strategies have been applied, measured, and managed
Learning Outcomes
Upon completion of this course, you will be able to:
Explain traffic signal timing concepts

Describe the USDOT smart city challenge

Identify an approach to engineering design that is appropriate contextually

Discuss the application of the signal timing in concert with other engineering design principles and technology innovations

Name the various design considerations for signal timing when designing roadways
Webinar Benefits
Discover the latest advances in signal timing and technology

Learn about current state of the practice

Gain an understanding of the engineering approach behind traffic signal timing and design

Develop an awareness of emerging technologies and how it is changing transportation design today and in the future
Assessment of Learning Outcomes
Students' achievement of the learning outcomes will be assessed via a short post-assessment (true-false, multiple choice and fill in the blank questions).
Intended Audience
Roadway designers

Transportation engineers

Government officials
How to Earn your CEUs/PDHs and Receive Your Certificate of Completion
To receive your certificate of completion, you will need to complete a short on-line post-test and receive a passing score of 70% or higher within 1 year of purchasing the course.
How do I convert CEUs to PDHs?
1.0 CEU = 10 PDHs [Example: 0.1 CEU = 1 PDH]