Financial Assessment of Public-Private Partnerships (PPP) - Financial Modeling Exercise (AWI061416)
CEU:0.2
On-Demand Webinar | Online
Product
On-Demand Webinar
Keyword(s)
Management and Practice;Transportation
Description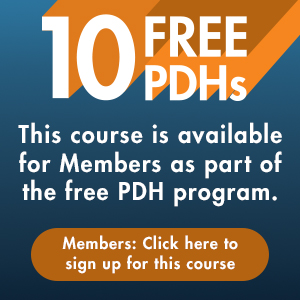 View Important System Requirements for viewing this course.

INSTRUCTOR: Cesar Queiroz, Ph.D.
Course Length: 90 minutes

Sponsored by ASCE's Transportation and Development Institute and ASCE Continuing Education.

Purpose and Background
The efficient delivery of public services affects the productivity and competitiveness of the economy, contributing to the improvement of social welfare. In this sense, the existence of a sustainable transport infrastructure is an essential condition to raise the performance of the economy and promote dynamic effects in other sectors, attracting new investment and opening up opportunities for investors.
PPPs are increasingly important in the improvement of infrastructure and public services in both developed and emerging economies. PPPs are often introduced as an alternative way to procure significant public-interest projects, as an option among a range of several available for infrastructure procurement.
This webinar will provide participants with an opportunity to learn how to use the graphical and numerical financial simulation models of the Toolkit for PPP in Roads and Highways. Following completion of the webinar, the participants should be able to work on several PPP issues, such as the main factors defining the minimum tariff (e.g., toll rate), or minimum availability payment required for a PPP project to attract private investors. The webinar includes applications to: (a) a toll road project; and (b) PPP projects in any infrastructure sector, using a recently developed financial model.
Primary Discussion Topics
Basic concepts of PPP program

Applications of PPP projects in any infrastructure sector

Financial aspects of PPP project
Learning Outcomes
Understand what constitutes a PPP program

Learn how to apply PPP projects to a given infrastructure sector

Gain a knowledge of the financial side of PPP project
Webinar Benefits
Find out the latest developments in public private partnerships

Learn the potentials in the implementation of the PPP

Understand the risk involved in PPP project life cycle
Assessment of Learning Outcomes
Students' achievement of the learning outcomes will be assessed via a short post-assessment (true-false, multiple choice and fill in the blank questions).
Intended Audience
Civil Engineers in both public and private sectors

Researchers

Administrators
Webinar Outline
What is PPP? Why PPP?
Financial close of PPPs
Regional distribution of PPPs
Main global concessionaires
Lessons learned
Optimism bias in highway PPPs
Alternative PPP approaches
Some policy implications
How to Earn your CEUs/PDHs and Receive Your Certificate of Completion

To receive your certificate of completion, you will need to complete a short on-line post-test and receive a passing score of 70% or higher within 1 year of purchasing the course.
How do I convert CEUs to PDHs?
1.0 CEU = 10 PDHs [Example: 0.1 CEU = 1 PDH]