Improving Walkability at Signalized Intersections with Control Strategies (AWI060916)
CEU:0.1
On-Demand Webinar | Online
Product
On-Demand Webinar
Keyword(s)
Transportation
Description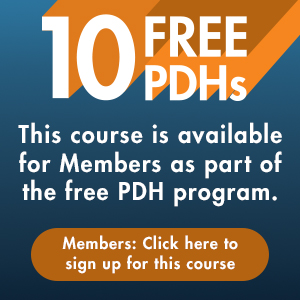 View Important System Requirements for viewing this course.
Sponsored by ASCE's Transportation & Development Institute Street & Highway Operations Committee, Roadway Council and ASCE Continuing Education.
INSTRUCTORS:
Edward J. Smaglik, Ph.D., P.E.
Sirisha Kothuri, Ph.D.
Course Length: 1 hour
Purpose and Background
The goal of signal timing at an intersection should be to separate conflicting movements in time, maximizing safety and efficiency for all users. In many jurisdictions, however, signal timing objectives have traditionally focused on allowing vehicle progression and reducing vehicular delay and stops. While these are important considerations in many contexts, other users (such as pedestrians) deserve similar focus and control strategies. Recent updates to the Highway Capacity Manual (HCM 2010) have included specific multimodal delay modeling techniques offering a bit more accommodation to pedestrians, but still remain heavily vehicle-centric. While strategies such as an exclusive pedestrian phase and leading pedestrian intervals can help improve the safety of pedestrian operations, legacy service of pedestrians requires that they still must wait for 'their turn'—which at times means they experience delays much in excess of those that would be deemed acceptable for a motor vehicle at the same location. Excessive delay can lead to pedestrian frustration, non-compliance and ultimately decreased safety. In the North American context, implementation of these strategies varies greatly across jurisdictions, and there has been limited research on incorporating these alternative pedestrian treatments at signalized intersections.
This webinar will present the details of alternative pedestrian strategies, as well as the results of recent research which sought to determine the impact on delay that these treatments have on all users, including leading pedestrian intervals, shorter cycle lengths, elimination of vehicle coordination during specific periods, as well as pedestrian priority service enabled by a traffic responsive algorithm. At the conclusion, practitioner recommendations will be presented developed from the results of a user survey, field implementations of strategies, and software-in-the-loop (SITL).
Primary Topics of Discussion
Goals for signal timing
Alternative pedestrian strategies
Research results determining the impact on signal modification delay
Learning Objectives
Describe the details of various alternative pedestrian strategies design to increase pedestrian safety and / or efficiency
Explain the impacts of these strategies on vehicle and pedestrian efficiency
Implement one or more of the presented strategies in a state of the practice traffic controller
Select an alternative pedestrian treatment based upon operational objectives
Webinar Benefits
Understand the limitations of traditional traffic signal timing policy for pedestrians
Discuss the different pedestrian control treatments being used in practice currently
Learn about implementation of pedestrian treatments in traffic signal controllers
Find out the user impacts of alternative pedestrian treatments at signalized intersections
Understand the tradeoffs with each pedestrian treatment
Determine which alternative pedestrian treatment to implement to address a specific operational issue
Find out how to increase pedestrian compliance at signalized intersections
Assessment of Learning Outcomes
Students' achievement of the learning outcomes will be assessed via a short post-assessment (true-false, multiple choice and fill in the blank questions).
Intended Audience
Traffic engineers
Signal timing engineers
Traffic operations specialists
Bicycle and pedestrian coordinators and planners
Community advocates
Public officials
Webinar Outline
Overview of current traffic signal timing practices and the issues with pedestrian accommodation at signalized intersections
Existing signal control strategies for safety and efficiency
Guidance for field implementation
Results of a recent simulation comparison of these control strategies

Gaps that exist with current signal control strategies for pedestrians
Approach followed in developing a pedestrian priority algorithm
Results of simulation of this algorithm
Lessons learned from field deployments of the algorithm

Practical guidance for deciding upon a pedestrian treatment based upon operational objectives
How to Earn your CEUs/PDHs and Receive Your Certificate of Completion

To receive your certificate of completion, you will need to complete a short on-line post-test and receive a passing score of 70% or higher within 1 year of purchasing the course.
How do I convert CEUs to PDHs?
1.0 CEU = 10 PDHs [Example: 0.1 CEU = 1 PDH]